Last updated on January 20th, 2022 at 11:13 pm
We will write about Dominican Republic drinks with the best 13 Dominican Republic beverages. There are also non alcoholic drinks in Dominican Republic like coffee that are a must to try in Dominican Republic. Read here Dominican Republic travel tips, Dominican Republic food, vegetarian food in Dominican Republic, best restaurants in Punta Cana, best restaurants in Santo Domingo, best restaurants in Puerto Plata and best Dominican Republic sim card for tourist
Apart from what to drink in Dominican Republic the prices on average a coffee can cost $2 USD, a beer and wine $2-3 USD and for dinks like cocktails expect to pay around $4-5 USD depending how fancy is the bar and the restaurant in Dominican Republic. Read here beach resorts in Punta Cana, Dominican Republic desserts and breakfast in Dominican Republic
Read here Dominican Republic packing list, how to get from Punta Cana airport to Bavaro Beach, Santo Domingo airport to city center, how to get from Punta Cana airport to Santo Domingo and most instagrammable places in Dominican Republic. 
Read here Panamanian drinks, Jamaican drinks, Colombian drinks, drinks in Greece, Filipino Drinks, Costa Rican food, Ibiza food, Filipino food, Food in Guatemala, Filipino street food, street food in Southeast Asia, Malaysian Food and vegetarian food in Malaysia.
Dominican Republic Drinks: Best Dominican Republic Beverages And Non Alcoholic Drinks in Dominican Republic
1. MAMAJUANA
Mamajuana is the most popular of the Dominican Republic drinks. Mamajuana is made of rum, red wine and honey with herbs. Mamajuana tastes like wine and it's a must to try in Dominican Republic.
2. PRESIDENTE BEER
Presidente Beer is a very famous beer in Dominican Republic. Tourists love Presidente Beer because it has that acidic honey lightness. Many people that came from Dominican Republic after finishing travelling often find themselves missing Presidente Beer.
3. MABÍ
Mabi is a root-beer-like tasting drink that is made from the Mavi tree. The difference with the root-beer is that there's a bitter taste at the end. There are a lot of variations of Mabi that range from sweet, bitter, and acidic notes.
4. RUM PUNCH
Rum Punch is the most popular of the Dominican Republic beverages and everywhere in the Caribbean. Rum Punch is made with fruits like orange, lime or pineapple mixed with grenadine and rum. When partying in Dominican Republic you will see the red drink everywhere!
5. RUM CENTENARIO
Rum Centenario is the most popular one in Dominican Republic. Flor de Caña from Nicaragua and Ron Abuelo from Panama are very popular rums in the Caribbean. You can partner Rum Centenario with coke and it's so delicious. Prices are around $3-4 USD.
6. COCO LOCO
Coco Loco is served in a coconut that's why the name Coco Loco which means Crazy Coconut. Coco Loco is a mix of coconut milk with Guaro and it's so refreshing and perfect for watching the sunset (beautiful for the pictures). Prices are around $4-5 USD.
7. TEQUILA AND MEZCAL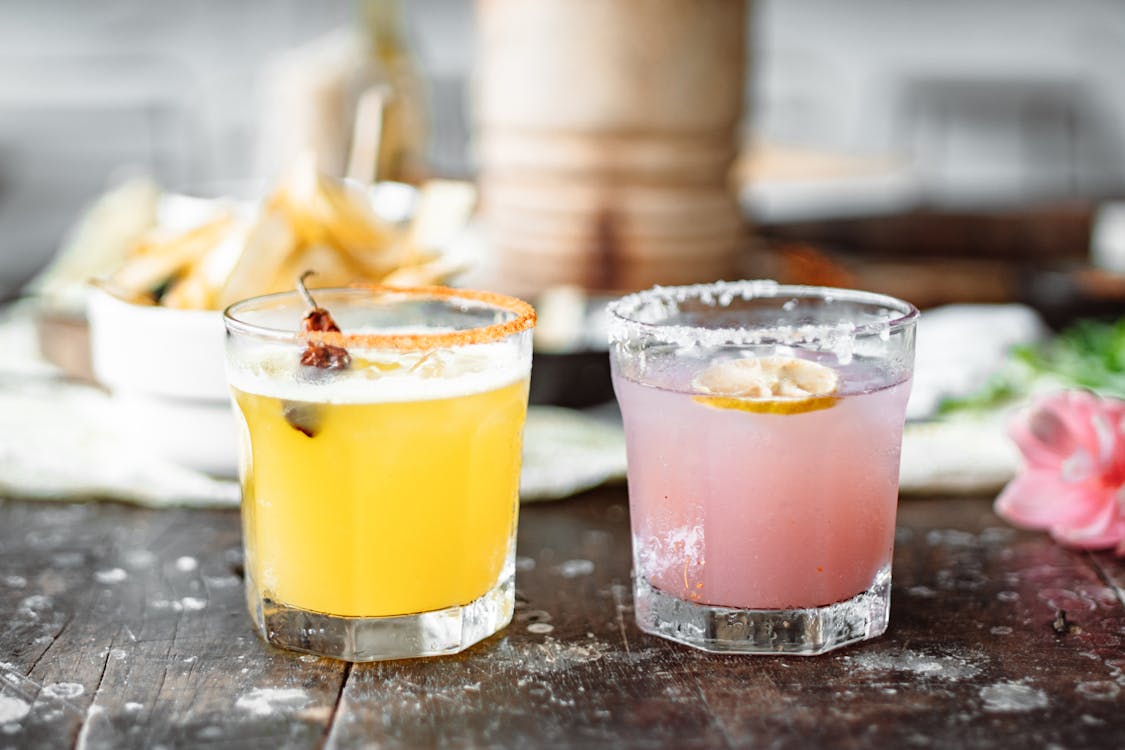 Tequila and Mezcal are very famous drinks in Dominican Republic. They love their drinks a lot! Aside from Presidente Beer, Tequila and Mezcal are also famous drinks for parties and gatherings. You should also know that Tequila is a type of Mezcal. Mezcal is usually stronger than Tequila.
MORE DOMINICAN REPUBLIC DRINKS: NON ALCOHOLIC DRINKS IN DOMINICAN REPUBLIC
8. COCONUT
Coconut water is a must to try in Dominican Republic. You will see street vendors at the beach passing by with coconut water and when you under the sun is so refreshing plus so healthy.
9. ORANGE JUICE (MORIR SOÑANDO)
Orange Juice also called Morir Soñando is a non alcoholic cocktail to drink in Dominican Republic. You can have it anytime of the day since morning to evening and Morir Soñando is so refreshing!
10. FRUIT JUICES IN DOMINICAN REPUBLIC
You must try fruit juices in Dominican Republic. You will find them everywhere as street food. Prices are around $1-2 USD for a small glass. Tamarind and Guanabana creamy flavor are the most popular. Just try all of them and choose your favorite one!
11. MILKSHAKES
Milkshakes are my favorite one in the list of non alcoholic drinks in Dominican Republic. Milkshakes is a drink made with the seasonal fruit mixed with powder milk. Smoothies are made with milk instead of water. Choose your favorite seasonal fruit like mango, banana and papaya. All of them are delicious and prices are around $2-3 USD.
12. AGUA DE TAMARINDO
Agua de Tamarindo is one of the most typical non alcoholic drinks in Dominican Republic. Agua de Tamarindo is mixed with water and sugar and you will find them as street food. I love them as Dominican Republic drinks are so refreshing and delicious!
13. Coffee Dominican Republic
Coffee Dominican Republic is strong and black. Dominican Republic produces Arabica coffee most of the production is for exporting and only 20% to enjoy in the country. Coffee is so delicious and perfect to enjoy with amazing views in the beach.
WHERE TO STAY IN DOMINICAN REPUBLIC
There are dormitory rooms that you can rent the bed for as low as $10 USD a night if you want the cheapest option. AirBnb are also available, mostly for about $20-25 USD a night. Click here if you want to get $30 credit on your first booking in AirBnb.
Double room hostels can costs up to $30-40 USD a night while mid-range hotels costs more or less $80 USD a night.
Click here if you want to find the best deals with Booking in Dominican Republic.
Having insurance while you are traveling outside your home country is very important. Make sure that you have one too, to keep you safe in your trips around the world.
Hope you liked our Dominican Republic drinks. What do you prefer beers in Dominican Republic or non alcoholic drinks in Dominican Republic? Let us know in the comments below if we are missing something and your favorite Dominican Republic beverages.
Feel free to use our links with discounts for Booking, Agoda, Airbnb and Klook. By using our links, you will help us to continue with the maintenance of the website and it will not cost you anything. Thanks for the love guys. 
Happy Travels!
Ruben Arribas is a Spanish traveler who has traveled more than 70+ countries around the world. Now based in the Philippines!