Last updated on January 9th, 2023 at 11:21 pm
Aruba vs Bahamas – There's just so much to see in the Caribbean, that one holiday might not be enough. Today, we hope to help you choose which one between Arubas vs Bahamas, and where you should go to for your next Caribbean trip.
Read here Antigua vs Aruba, St Lucia vs Bahamas, Costa Rica vs Bahamas, Aruba vs Cancun and Aruba vs Curacao
BOOK YOUR TRAVEL INSURANCE
You can read Heymondo Vs Safetwing cheapest travel Insurance. You can get for $135 USD your Heymondo Travel Insurance with Heymondo discount code valid for 90 days. Read our full Heymondo Travel Insurance Review
You can get Safetywing Travel Insurance for Digital Nomads valid for 28 days Safetywing for $50 USD per month with kids until 10 years old included
Things to do in Aruba – The Bahamas vs Aruba
Aruba is a 21-mile long country that sits in the Southern Caribbean, very close to South America. Compared to The Bahamas, Aruba is really small, and you'll most likely be flying into the country via its only international airport, Queen Beatrix International Airport, in Oranjestad.
You can easily expect some of the world's best beaches in Aruba, just as the rest of the Caribbean. Aruba is also outside the typhoon belt, so in general, any time of the year is a good time to visit the country.
Let's look at Aruba's best things to do in this Caribbean series – Aruba vs Bahamas.
Eagle Beach – Aruba vs Bahamas
One of the most popular beaches in Aruba, the Eagle Beach. A lot of resorts are here, but it's definitely the place to be and see in Aruba. It's one of the best beaches in the world, and you can't deny it, once you see it. Make sure to not miss it.
2. Divi Divi Trees – Aruba vs Bahamas
The Divi Divi tree (or Watapana Tree) is the most unique thing in Aruba, and is known as Aruba's compass. Once you find the Divi Divi tree, you'll know that it's always pointing in the Southwestern direction. It's one of the most unique things in Aruba, and definitely something to see!
3. Baby Beach
Another beach in Aruba to see is the Baby Beach or Klein Lagoen. It is a shallow, sheltered man-altered lagoon located in the Mangle Cora locality near the village of Seroe Colorado, on the southwest side of the southeast end of the island of Aruba. It is frequented by locals and tourists.
4. Hiking in the Arikok National Park
The beautiful Arikok National Park in Aruba comprises almost 20% of the island. Enjoy gorgeous vistas of Aruba's rugged terrain, desert-like hills filled with tall cacti, a breathtaking coastline, and protect native flora and fauna.
The National Park takes you on a memorable journey of the islands past offering unique geological, cultural and historical sites. These can all be enjoyed and explored either on your own or during guided tours. A wide variety of educational and informative programs and fun activities is available.
5. Conchi Natural Pools
Experience true adventure at Aruba's most remote, yet also most popular nature attraction, the famous Natural Pool.
In a unique rock formation, volcanic stone circles a small depression, creating a tranquil pool: Aruba's Natural Pool.
On a deserted stretch of coastline, dramatic shows of water spraying over the rock occur on a regular basis as the tide rushes to shore. The unique natural pool is also known as 'Conchi' (bowl) or 'Cura di Tortuga' (Turtles Cove) and is located inside Aruba's national park Arikok.
The location of the Pool is surrounded by some of Aruba's most rugged terrain, so a visitor truly gets the feeling of having "discovered" something when they reach the site, by either foot, horseback or 4×4 vehicle. Because of the nature of the environment in this secluded area, the site is inaccessible by a regular car. Inexperienced drivers are encouraged to visit the pool on a Jeep Safari.

During the day small snacks and drinks are sold at the top of the stairs that lead to the Natural Pool.
6. Quadiriki Caves
The Quadiriki Caves are located in Arikok National Park on the island of Aruba. There are three caves, which tourists commonly explore. The caves are located at the base of a limestone cliff. They contain Amerindian petroglyphs. The name of the caves is of Arawak origin
7. Scuba Diving in Punta Basora – The Bahamas vs Aruba
One of the top areas for scuba diving in Aruba is Punta Basora. Punta Basora is the easternmost point of Aruba, from which a narrow reef stretches far out into the sea. On calm days, divers will see tuna, ballyhoo, eagle rays, stingrays, barracudas, dorados, hammerhead sharks and hawskbill and loggerhead turtles pass by on their way around this point of the island.
8. Snorkeling in Tres Papi
Tres Trapi (meaning "three steps") is a tiny sandy cove nestled in the rocky northwestern shore of Aruba. The 10-meters long beach is accessible by three rustic steps carved into the rock, after which the site has been named. Tres Trapi has white sand, grey cliff and pristine placid waters, where hundreds of red cushion starfish lay on the seafloor, making it one of the favorite and most photogenic snorkeling spots of the island
9. Palm Beach
Palm Beach is a resort area on the northern coast of Aruba, a Dutch Caribbean island. It's known for its calm waters and long sandy strip lined with bars and restaurants. To its south, lush Bubali Bird Sanctuary has an observation tower and is home to herons and other migratory birds. Nearby are the Old Dutch Windmill, imported in the 1960s, and the Butterfly Farm, with free-flying butterflies in a jungle enclosure.
10. Flamingos in Renaissance island / Renaissance Island / Flamingo Beach
Leave the cares of the world behind as you venture over to a private island complimentary to Renaissance Aruba Resort & Casino guests. Renaissance Island features Aruba's only private beaches and is just an 8-minute water taxi ride away. Here lies a true oasis with family-friendly beaches or beaches just for adults.
Pamper yourself at the private Spa Cove, play a game of beach tennis, sit down to the delicious lunch specials at Papagayo Bar & Grill or have a drink at our newly added Mangrove Beach Bar, or just lie back and let the sun caress you.
A day on Renaissance Island is a day well spent.
Aruba Hi–Winds is the longest-running event in the Caribbean. Five days of windsurfing, kitesurfing, kitefoiling, paddleboarding & biking. Visit if you love these things!
12. Boca Grandi
Kitesurfing is a popular activity at this windy beach with waves, turquoise water & a serene vibe. Boca Grandi is a very popular location for this.
13. Boca Catalina
This small, secluded bay with a sandy white beach offers swimming & snorkeling
14. California Lighthouse
The California Lighthouse is a lighthouse located at Hudishibana near Arashi Beach and the Sasariwichi dunes on the northwest tip of Aruba. This lighthouse was named for the steamship California, which was wrecked nearby on September 23, 1891.
15. Wariruri Bridge
Wariruri Beach is located at Wariruri Bay, a sandy cove surrounded by a rocky coastline consisting of limestone, worn out by the sea.
16. Tripod Bridge
Other gorgeous natural bridges can be found in the southern part of the island near Black Stone Beach where you'll find a unique tripod bridge.
17. Hiking in Aruba – The Bahamas vs Aruba
Now, one of the most unique things in Aruba is that not only does it have amazing blue waters, it also has good hiking trails. Below are 3 of Aruba's most popular hiking trails.
Hooiberg Hiking Trail
Arikok Mountain
Alto Vista Trail
18. Dos Playa
Dos Playa (two beaches) is a pair of bordering coves carved out of the island's limestone. One cove is a go-to for island surfers, with a broad white-sand beach for sunbathing or relaxing under the shade of the sea-grape trees.
19. Manchebo Beach
Manchebo Beach is a wide stretch of beach on the most western point of the island (just after Eagle Beach), located in the low-rise hotel area in front of the Manchebo Beach Resort. The beach area offers a combination of exciting waves, due to converging currents, and calm waters.
20. Andicuri Beach
No-frills bay beach enclosed by coral cliffs, with powerful currents for bodyboarders
21. Mangel Halto
Mangel Halto is a small beach located in Pos Chiquito, which you will find on your way to San Nicolas. The beach is surrounded by mangroves and is a favorite among locals for a relaxing day on the beach. Mangel Halto is also known as a perfect snorkeling and shore diving spot due to the calm and shallow waters.
22. San Nicolas
San Nicolaas is 19 kilometers southeast of Oranjestad, and is Aruba's second-largest city. As of 2010 it has a population of 15,283, most of whom originate from the British Caribbean and rest of the Caribbean
23. Fishing in Aruba -The Bahamas vs Aruba
If we missed any more water activities, fishing is also possible in these local or tourist boats in Aruba! If it's a big hobby of yours, don't miss doing it in Aruba's incredibly blue waters.
Things to do in the Bahamas – Aruba vs Bahamas
The Bahamas is 760 miles long, and composed of 700 coral islands – now this is definitely much bigger than Aruba. With 4 international airports, and up to about 41 total airports in the whole country, there are various ways to get around especially as the Bahamas is huge and you will most probably stay in an island for a short trip.
It's a short trip from Miami which makes the Bahamas one of the most popular destinations for locals there.
You might think Aruba vs Bahamas is not a fair fight, but it is as they are both in the Caribbean and you might be picking a destination between the two for a special trip you're planning.
Things to do when you're enjoying a trip in The Bahamas (Aruba vs Bahamas)
Enjoy Caribbean beauty on Pink Sands Beach
Swim with dolphins on Blue Lagoon Island
Ride the slides at Paradise Island Water Park
Go beachcombing and caving in the Lucayan National Park
Shop till you drop in Port Lucaya Marketplace
Check out the amenities on Cable Beach
Tour Eleuthera Island from head to toe
Sip coconuts at Tiki Bikini Hut
Cruise Castaway Cay
Devour the Fish Fry on Arawak Cay
Take in the views from Stocking Island (The Bahamas vs Aruba)
Dive the waters around Andros
Meet the rays on the Stingray Adventure
Spot the monstrous ships on Prince George Wharf
Sample the delights of John Watling's Distillery
Let's take a deeper look at some of the activities that will make your Bahamian vacation a dream come true.
1. NURSE SHARKS OF COMPASS CAY – Aruba vs Bahamas
There's nothing more popular than the nursing sharks in Compass Cay, Bahamas. Nurse sharks are just a mix of wild and beautiful. They are supposedly a predator species (because sharks, right?), however nurse sharks are these calm fishes just swimming by the bay and it's just too tempting to take a picture with them, with the crystal blue Bahamas waters. Apparently you can even hear them make squealing sounds if you're swimming near them.
Compass Cay is a private island in the Outer Exumas. From Staniel Cay, you will mostly need a bigger private boat to go to this island. Just be wary to not feel menacing to the fishes. Although it happens rarely, they can still bite/attack. Although nursing sharks are known worldwide as the quiet ones of their species.
2. PABLO ESCOBAR'S SUNKEN PLANE
Wreckage are popular dive sites and photography targets everywhere, and the Pablo Escobar Plane Wreck Dive Site is not immune to this. Divers and swimmers of all levels visit the area to take their viral Instagram shot, or even just to memorialize such a beautiful moment.
You will find the Pablo Escobar Plane Wreck Dive Site in Norman's Cay, pretty far away from everything else so it'll be an effort just to reach this area itself. This plane wreck is actually a sunken WWII military transport plane that was once used to help fuel Pablo Escobar's cocaine trade to the United States.
A runway was previously built here to support the trade, however the accident happen in 1980. A Curtiss C-46 Commando, registration N355BY mislanding. You'll see it in a shallow sandbank which can be an easy snorkel, and yes, very big and popular photography spot and Instagram viral shot when in The Bahamas.
3. Ocean Atlas – Aruba vs Bahamas
The Ocean Atlas just off the coast of Nassau, Bahamas is the world's largest underwater sculpture. Created by Jason de Caires Taylor, the Ocean Atlas was created for coral colonization, and to stop tourists from going to some of the island's endangered reefs.
The monument of the Ocean Atlas, a girl statue submerged in water, is crafted from sustainable materials to help promote local coral growth. The art itself was created as a portrayal of humankind's interaction with the natural world.
The Ocean Atlas is located off the west coast of New Providence in Nassau. Atlas is from Greek mythology, one of the Titans who was condemned to carry the heavens on his back for the whole eternity.
4. Coco Plum Beach – Aruba vs Bahamas
Coco Plum Beach is another beautiful gem in the Bahamas. This white sand beach is located in the northeastern area of Great Exuma. This beach is also known for great shelling and sand dollars during low tide.
Still loving this Aruba vs Bahamas article? Read on for more!
5. Pig Beach
If you search Bahamas pictures on the internet, you have probably seem The Bahamas crystalline blue waters, with a tourist, surrounded by cute pigs. Yes, this is the Bahamas popular, the Pig Beach of Exumas. The pigs can be found in Exuma's Big Major Cay, which is an uninhabited island in the Bahamas. It's really funny when you find out that these pigs are here, and no one knows how they started to be in the island.
Some stories will say they were left there by some sailors to be cooked later, and others say they swam to the island from a nearby shipwreck. However these cute creatures started to stay in the island, now they are there living an easy life, and becoming popular around the world, one vacation day at a time.
6. The Musician
The Musician is another full scale statue in the Bahamas that is popular and well sought out for photography sessions. It's a mermaid and a piano sculpture. The piano left underwater by David Copperfield. You'll find this photography gem in Rudder Cut Cay, in The Bahamas. Aruba vs Bahamas
7. Nipper's Beach Bar and Grill – Aruba vs Bahamas
The Nipper's Beach Bar and Grill is considered one of the best beach bars in the world. And of course, it is in The Bahamas. But what makes the Nipper's Beach Bar and Grill one of the best?
The Bahamas is one of the most popular destinations for vacation in the world, and celebrities and high profile people go a lot here, too. Nipper's Beach Bar and Grill has such an amazing location that just very near the beach bar itself is just a wide uninhabited beach, white sand and crystalline blue waters, with a lot of healthy reef that you can easily snorkel to when you're looking to spend some time and do an activity. This area of the Bahamas in Great Guana Cay, Abaco Islands.
Nipper's Beach Bar and Grill itself of popular, colorful and vibrant. And if you're looking for a celebrity spotting? You'll mostly be lucky visiting here. Definitely one of the best places in the Bahamas (and in the world), for a beach party.
They serve international and delicious Caribbean and Bahamian cuisine and you can easily order cracked conch, jumbo fried shrimp and sauteed grouper here. If you are visiting on a Sunday, they have their ongoing and very popular pig roast buffets and this always draws a big crowd.
8. Glass Window Bridge – Aruba vs Bahamas
The Glass Window Bridge of The Bahamas is that breathtaking view where you can actually see the separation of the Atlantic ocean on one side of the road and the Bight of Eleuthera (people often mistake the side of the Caribbean Sea) on the other side. These two beauties are separated by a 30-feet wide strip of rock.
This bridge is actually given the name, The Narrowest Place on Earth. This bridge is located in Queen's Highway, which runs the length of Eleuthera.
The original stone arch has been destroyed by hurricanes, bur the bridge name continued. This bridge connects the North Island to the South Island, and a few times strong waves can hit it unexpectedly, so driving cautiously in this small strip of bridge is highly suggested.
9. Tiger Beach – Aruba vs Bahamas
Now going to the West End of Grand Bahama Island, we look at the infamous Tiger Beach, where scuba diving with sharks are very popular. The Tiger Beach is one of the few places in the whole world where you can actually dive with Tiger Sharks. The exact spot where you can actually find several species of sharks is about 20 miles off the West End coast.
Before adding Tiger Beach to your itinerary, check in with your dive company and diving instructors if they will require you to have a diving certification. Some companies might require you to have the open water certification while others will require you to even have the advance open water certification.
The waters in the Bahamas are warm all throughout the year which makes booking the Tiger Sharks dive experience doable any time, however a lot of people prefer October to January which is the breeding season of the Tiger Sharks. This is a time where a lot of the sharks will be circling around. The reef in this area is also incredible, so you'll see more amazing marine life, in addition to the sharks, even possibly dolphins!
10. Atlantis Paradise Island – The Bahamas vs Aruba
Atlantis Paradise Island is the most popular vacation resort in the whole of The Bahamas. Atlantis Paradise Island is home to the largest open-air habitat in the world with 14 lagoons, and 50,000+ aquatic animals of roughly over 250 marine species. It's a popular destination not only for families, but even to all types of travelers. It has a 141-acre Aquaventure for lots of water slides and fun activities and have lots of snorkeling excursions.
The Atlantis Paradise Resort is located on Paradise Island in The Bahamas, which is just across the bridge from downtown Nassau.
The Bahamas vs Aruba, there is a lot more to see!
You do have a few price options when staying here, with current room rates starting at $189 per night. It can be quite pricey, however, The Bahamas is really known as an all-out vacation destination so definitely something to plan properly with the whole family or with your whole crew.
11. Pink Sand Beach
Pink Sand Beaches – now that's something unique and definitely Instagram and photography worthy! The Pink Sand Beach in The Bahamas is found along the eastern Atlantic Ocean side of the Harbour Island. What makes this sandy beach pink? The pink color comes from microscopic coral insects, Foraminifera, which have a bright pink or red shell full of holes.
Aruba vs Bahamas
These creatures live on the underside of the reefs, like the nearby Devil's Backbone, on the sea floors, beneath the rocks and in the caves. The good thing is that the sand in Bahamas Pink San Beach is always cool so that at any time of the day you can walk around barefoot, on this beautiful beach.
12. Chat N Chill – Aruba vs Bahamas
Chat N Chill is another popular restaurant in The Bahamas, and you might just want to add it to your Bahamas experience. Enjoying amazing Caribbean cuisine while close to activities like feeding stingrays swimming across the shore and watching Chat N Chill staff crack and remove conch to make fresh conch salad are just some of the things you can enjoy here.
Located in Stocking Island, add the Chat N Chill to your itinerary if grills and beach bars are something you wanna experience in the breathtaking Bahamas Islands.
13. Queen's Staircase
The Queen's Staircase also known as the 66 steps, is one of Nassau's major landmarks. It is located in the Fort Fincastle Historic Complex in Nassau. Just the history around this staircase is pretty surprising as it is made from solid limestone rock by slaves between 1793 and 1794 and it is said that it provided a direct route from Fort Fincastle to Nassau City. The Queen's Staircase is named after Queen Victoria of Britain.
14. Thunderball Grotto – Aruba vs Bahamas
With Bahamas blue waters come a very beautiful cave system, which is the Thunderball Grotto Bahamas. This underwater cave can be found just west of Staniel Cay and is popular for diving, snorkeling, and wading. There is so much exotic marine life here, and what makes it very interesting is its small, hidden entrance. When going here, it is advised to enter the cave during ebb tide or at low tide time, when snorkeling gear is optional,
Aruba vs Bahamas – read on to see more!
15. BLUE LAGOON BAHAMAS – The Bahamas vs Aruba
Blue Lagoon Island is a private island located 5 kilometers far from Nassau. The most popular activity at Blue Lagoon Island apart from enjoying the white sand beaches is watching dolphins and sea lions. If you are traveling with kids the inflatable water park is waiting for you. Aruba vs Bahamas
16. HARBOR ISLAND
Harbor Island is popular in Bahamas because of its pink sand beaches. Harbor Island is full of resorts where you can stay, enjoy activities during the day, eating at restaurants and sip cocktails at night. Prices are expensive and Harbor Island is a unique place in the Bahamas.
17. NASSAU
Nassau is the capital of Bahamas and landing point. Most of the visitors are coming by flight or in cruise. Nassau apart from shopping, museums and nightlife is the best starting point to visit and organize day trips. You can also go out and enjoy local food in the restaurants at Nassau.
The Bahamas vs Aruba – still enjoying all the information on things to do in these countries?
18. LITTLE PIPE CAY – Aruba vs Bahamas
If you're planning an even extra luxury in the already luxurious and beautiful Bahamas, you might just want to spend it in Little Pipe Cay – a 38-acre private island retreat in the Bahamas. To get here you'll need to take a seaplane from the airport of Nassau. Get ready for some barefoot luxury, a retreat and to be just away from everything and be surrounded by complete beauty.
19. Tour Eleuthera Island
Aruba vs Bahamas – what did you think about all the things to do?
WEATHER IN ARUBA AND THE BEST TIME FOR VISITING
Aruba has a beautiful tropical climate, just like the rest of the Caribbean countries. Aruba has a long dry season that lasts from January to September, followed by a short wet season, lasting from October to December. Weather is definitely hot throughout the year which is normal for the Caribbean climate, so check the dry and wet season information below to learn more about Aruba's climate.
DRY SEASON IN ARUBA
Dry Season in Aruba runs from January to September, with the driest months being March and April. Usually, the third week of January has the most favorable conditions and temperatures. December to March are the times of the year that gets the most clear skies. June to September can be a bad time to travel in Aruba due to intense sunshine, which can peak around July, with temperatures reaching up to 33.3°C. Droughts in Aruba can be regular, because of very low rainfall during this season.
WET SEASON IN ARUBA – Aruba vs Bahamas
The wet season in Aruba runs fro October to December. Aruba is actually prone to a lot of weather hazards. Tropical storms can be quite common between June and November, while August to October is considered a season of storms, although hurricanes are rare.
Check here to know about the weather in Aruba
WHERE TO STAY IN ARUBA – Aruba vs Bahamas
A total of $10-20 USD would be the range of your budget for accommodation in Aruba. There are hotels mid-budget for $40-60 USD and you can find luxury accommodations starting from $80 USD.
CLICK HERE TO BOOK YOUR ACCOMMODATION IN ARUBA BEFORE YOUR TRIP WITH BOOKING.
FOOD BUDGET TRAVEL IN ARUBA – Aruba vs Bahamas
Your daily food budget travel in Aruba could be a total of $8-10 USD if you eat in local places. If you are in a budget you can go to the streets of Aruba and find many available street food all around the country.
CASH IN ARUBA – Aruba vs Bahamas
The Aruban florin (AWG) is Aruba's National Currency. 1 USD is equal to 1.80 Aruban florin (AWG).
Hope you loved our Aruba packing list blog post guide! And can't wait to hear about what to pack for Aruba and if we forgot anything what to bring to Aruba.
BEST TIME TO VISIT BAHAMAS – Aruba vs Bahamas
In Bahamas the summer (December to April), there are fewer rains than normal. In their winter (May to November), the rains are almost non-stop. For most tourists best time to visit the Bahamas is from December to April because of easier transport.
Click here to know more about the weather in Bahamas!
CASH AND ATMS IN BAHAMAS – Aruba vs Bahamas
The currency of the Bahamas is called Bahamian Dollar and as of now, $1 USD is worth 1 BSD Bahamian Dollar. If you are bringing USD you can use them while traveling around the Bahamas no need to exchange them in the islands.
Bank or debit cards in an ATM are the recommended way to access your funds while traveling in Bahamas. Know real-time currency exchange here!
WHERE TO STAY IN THE BAHAMAS – Aruba vs Bahamas
There are dormitory rooms that you can rent the bed for as low as $30 USD a night if you want the cheapest option. AirBnb is also available, mostly for about $40-60 USD a night.
Double-room hostels can cost up to $60-80 USD a night while mid-range hotels cost more or less $120 USD a night.
Click here if you want to find the best deals with Booking in Bahamas
Feel free to use our links for discounts. By using our links, you will help us to continue with the maintenance of the website and it will not cost you anything. Thanks for the love guys.
Arubas vs Bahamas, the fight is close!
Aruba vs Bahamas: Average Hotel Price
Hotel prices in Aruba range from about $50 a night to $300 depending on the type of accommodation, location, and time of year. You can expect prices to be significantly higher during peak tourist season and holidays like Christmas and New Year.
The price of hotels in Aruba and the Bahamas is similar, with hotels in the Bahamas averaging anywhere between $62 and $312. Time of year and how upscale the hotel is will all influence the cost.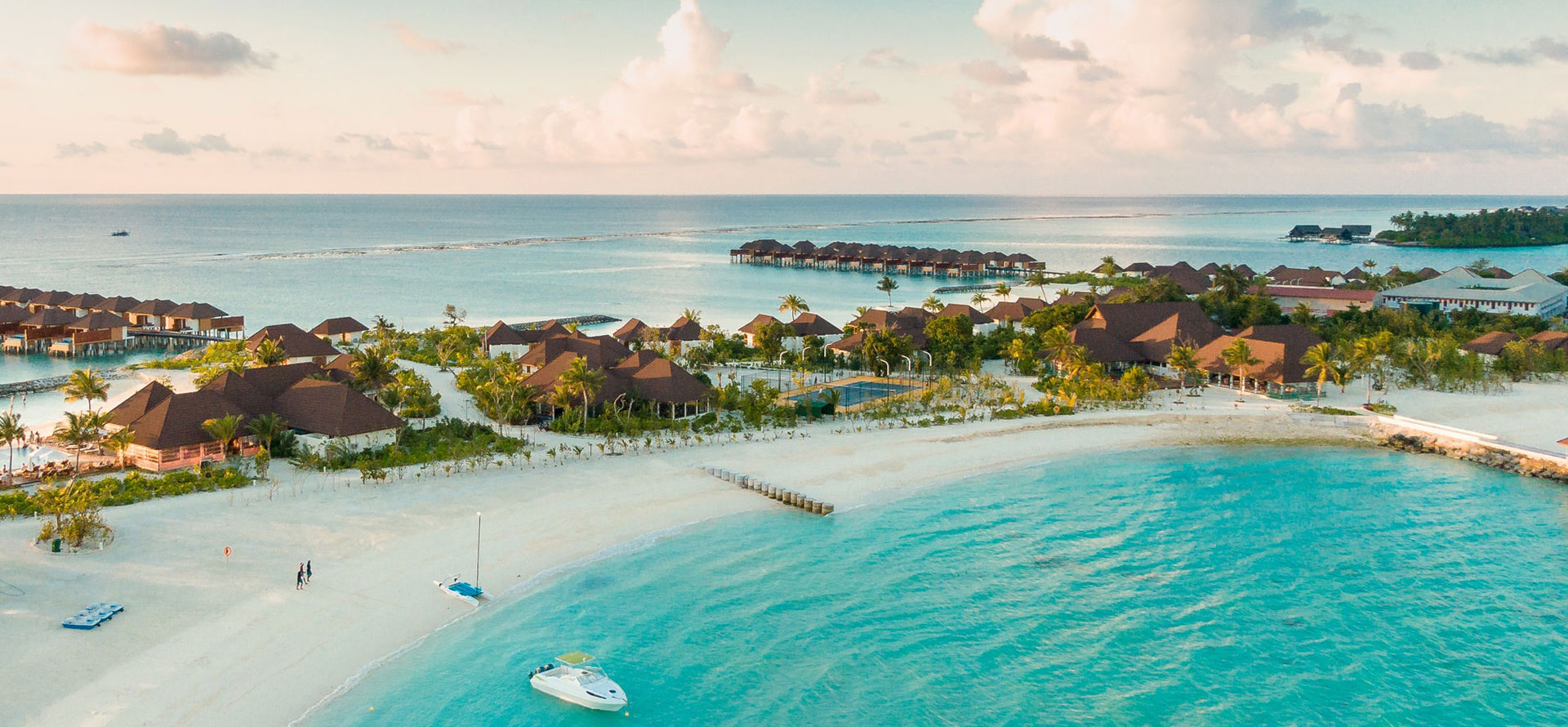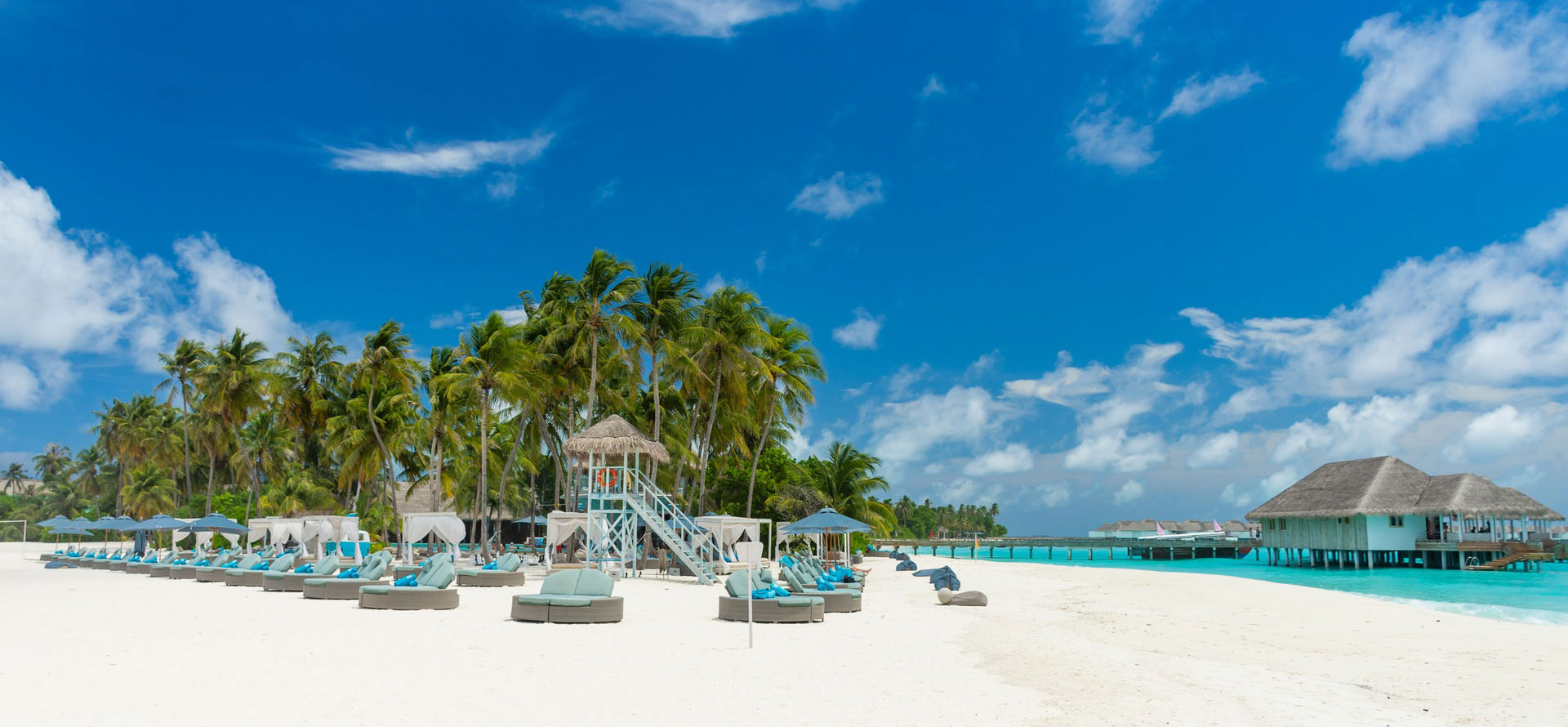 Final Thoughts: Which is Better Aruba or Bahamas?
You will never go wrong for any vacation in the Caribbean, and definitely not with a fight between the Bahamas vs Aruba, but for this comparison, we pick Aruba as our winner.
With Aruba, you have a lot of window for when. you want to visit, while on a trip to The Bahamas, you need to be wary of visiting on some of its typhoon seasons.
The Bahamas can get pretty touristy and expensive as well, and you might find Aruba more laidback and just inherently beautiful.
Picking a trip yourself between Aruba vs Bahamas? Tell us what you picked!
Ruben Arribas is the co-founder of Gamintraveler and a Spanish traveler who has traveled to more than 100 countries around the world. He is now a full-time digital nomad.