Last updated on August 7th, 2022 at 12:54 pm
Pangasinan is a very beautiful area to explore in the Philippines. We already wrote our favorite Pangasinan tourist spots. Today we will write how to get from Manila to Pangasinan.
There are buses leaving from Cubao and Pasay from Manila to Pangasinan Victory Liner, Five Star and Cisco Bus Company. And good news you can book them in advance before your trip.
Read here beach resorts in Pangasinan and Hundred Islands!
Check here to get a discount booking activities and resorts with Klook in the Philippines!
BEST TIME TO VISIT PANGASINAN
Pangasinan enjoys two kinds of seasons, the dry season from November to April and the wet season from May to October. It is recommended that travelers visit during dry season, especially from December to February when temperatures are much cooler and touring will most likely not be interrupted by rains and will not be really hot going around.
Click here to know more about the weather in Pangasinan!
How to get from Manila to Pangasinan
How to get from Manila to Pangasinan by Bus
If you want to get from Manila to Pangasian by bus. You have to ride a bus from Manila to Manaoag, Dagupan or Alaminos. Victory Lines have routes from Manila to Alaminos.
The fare is 400 PHP and travel time from Manila to Alaminos is around 5-6 hours depending on the traffic. There are buses running from Cubao and Pasay anytime of the day. The buses are passing by DAU or Marque Mall in Angeles City.
Click here to book Manila to Pangasinan bus ticket!
How to get from Manila to Pangasinan by Car
Manila to Pangasinan distance is 210 kilometers depending if you go to Bolinao, Hundred Islands or Manaoag. Manila to Pangasinan travel time by car can be around 4 hours. It depends on the traffic leaving Manila.
If you leave early morning you will avoid the traffic. And you will make the most of your day in Pangasinan.
Where to stay in Pangasinan
PUERTO DEL SOL RESORT
Located in Bolinao, Pangasinan, this hotel is located along the shoreline of the South China Sea on Barangay Ilog Malino. The Rooms have an air conditioner, internet connection, cable TV, coffee/tea making facilities, mini bar, telephone, in-room safe, and a private bathroom with a hot and cold shower. They also have a swimming pool that guests can enjoy. The views of the white sand beach are also remarkable.
A Mansion Villa costs about $120 USD per night, and $200 USD for a "bahay kubo"
Puerto Del Sol Resort is located at Barangay Ilog Malino, Patar Beach, Bolinao, Philippines.
Click here now to book with discounts!
BIRDLAND BEACH CLUB
The Birdland beach Club is also one of the tourists favourites. The Club has facilities like horseback riding, massage services, nightclubs, private beaches, swimming pool and mini golf courses. Worth noting that Filipino celebrities make this one of their vacation places.
A Standard Huts Ocean View costs about $30 USD per night, and $36 USD for a romantic beach hut.
Birdland Beach Club is located at Long Beach Street Patar Shoreline Bolinao Pangasinan, Patar Beach, Bolinao, Philippines, 2406 .
Click here now to book with discounts!
VILLA SOLEDAD BEACH RESORT
Villa Soledad has great value for its price. The facilities are more than the usual for the amount you'll pay when you're looking for beach resorts in Pangasinan. Guests also love the food being served as you avail one of their rooms. Some of the things to do are play badminton, basketball, swim, table tennis, karaoke, massage, do BBQ, and many more.
A Deluxe Double costs about $40 USD per night.
Villa Soledad Beach Resort is located at Brgy. Estanza, Patar Beach, Bolinao, Philippines .
Click here now to book with discounts!
PEARLCASA RESIDENCE PATAR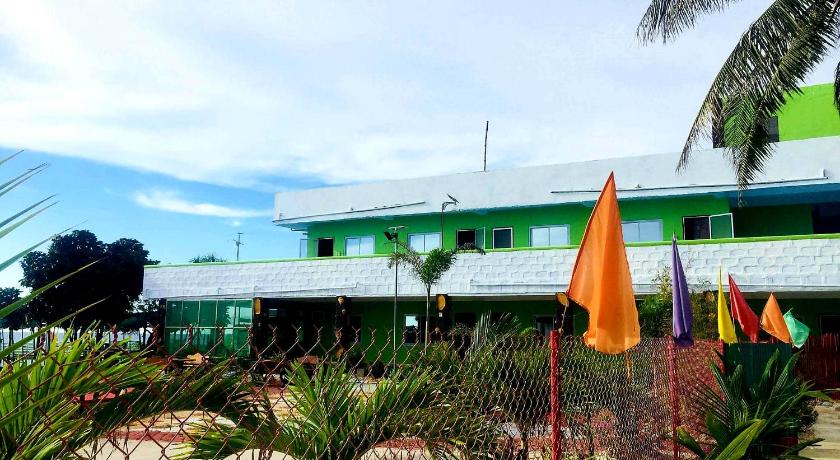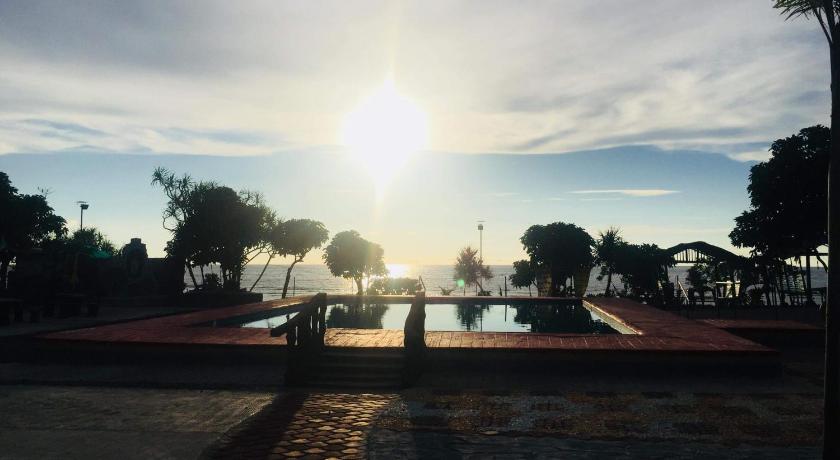 Images from Agoda
PearlCasa Residence Patar's facilities include a swimming pool. The rooms have air conditioning and a private bathroom. A shared kitchen is available at the dining area. The staff are also very accommodating.
A Triple Room with Private Bathroom costs about $48 USD per night.
PearlCasa Residence PATAR is located at Patar Road Pearl Casa Residence, Patar, Patar Beach, Bolinao, Philippines, 2406.
Click here now to book with discounts!
There are also places to stay in Pangasinan. Click here to get the best deals with Booking and Agoda!
You can also try AirBnB in Pangasinan as we did, we were able to rent a place for 5 people for only $20 USD.
Click here if you want to get your discount booking activities in the Philippines with Klook!
Having insurance while you are traveling outside your home country is very important. Make sure that you have one too, to keep you safe in your trips around the world.
Hope it's useful our travel guide how to get from Manila to Pangasinan by bus and car. Let us know in the comments below if you have questions or we are missing something.
Feel free to use our links with discounts for Booking, Agoda, Airbnb and Klook. By using our links, you will help us to continue with the maintenance of the website and it will not cost you anything. Thanks for the love guys.
Happy Travels!