Last updated on January 28th, 2023 at 01:41 pm
Pangasinan isn't one of the most touristic places in Luzon Province, the Philippines. Most of the visitors are coming in their short getaway from Manila. Today we will write our favorite beaches in Pangasinan.
We already wrote our favorite Pangasinan tourist spots aside from Hundred Islands and beach resorts in Pangasinan.
Read here how to get from Manila to Pangasinan
SIM CARD AT MANILA AIRPORT
I wouldn't recommend you to buy a sim card at Manila airport. If you wish comfort you can buy eSim online and if you aren't in a hurry just go around phone shops in the city and compare prices to buy the cheapest sim card in Manila. Read here Philippines sim card for tourist and best Philippines eSim
You can find the cheapest Filipino eSim with Airalo Philippines eSim prepaid for $4 USD with 1 GB data valid for 7 days (USING DISCOUNT CODE GAMINTRAVELER 10%). For $9 USD with 3 GB data, for $13 USD with 5 GB data, for $21 USD with 10 GB data and for $32 USD with 20 GB data valid for 30 days.
Nomad eSim Philippines for $5 USD with 1 GB data valid for 7 days. For $10 USD with 2 GB data, For $13 USD with 3 GB data and for $15 USD with 5 GB data valid for 30 days. MTX Connect eSim Philippines for €24 with 4 GB data valid for 14 days. Holafly Philippines eSim for $44 USD if you use our code GAMINTRAVELER coming with 8 GB data valid for 30 days and you can activate with QR Code.
WHERE TO STAY IN THE PHILIPPINES
You can get accommodation starting from 800-1000 PHP (less than $20 USD) for a room in a guesthouse. Can you imagen if you are two of you traveling in the Philippines, it will be $10 USD each.
CLICK HERE TO BOOK YOUR ACCOMMODATION WITH BOOKING AND AGODA!
BOOK YOUR TRAVEL INSURANCE
You can read Heymondo Vs Safetwing cheapest travel Insurance. You can get for $135 USD your Heymondo Travel Insurance with Heymondo discount code valid for 90 days. Read our full Heymondo Travel Insurance Review
You can get Safetywing Travel Insurance for Digital Nomads valid for 28 days Safetywing for $50 USD per month with kids until 10 years old included
BEST TIME TO VISIT PANGASINAN
Pangasinan enjoys two kinds of seasons, the dry season from November to April and the wet season from May to October. It is recommended that travelers visit during dry season, especially from December to February when temperatures are much cooler and touring will most likely not be interrupted by rains and will not be really hot going around.
Click here to know more about the weather in Pangasinan!
BEACHES IN PANGASINAN
BEACHES IN ALAMINOS AREA
1. HUNDRED ISLANDS
Alaminos is mostly known and recognized because of Hundred Islands. From the list of beaches in Pangasinan Hundred Islands are the most popular. It is the first protected national park in the Philippines. The national park has 120-ish islands but only three of which have been developed for tourism, Governor Island, Quezon Island, and Children's Island.
You must need to rent a boat to visit the Islands. Prices vary from $20-30 USD. Tell your boatmen that you're planning to swim on these three Islands or the things you could do here are swimming, island hopping, beach bumming, zip lining, snorkeling and kayaking.
To go here, you must take a bus (5 to 6-hour trip) from Manila to Alaminos via Pasay Terminal or Cubao Terminal, costing you $8 USD for an air-conditioned bus. After arriving to Alaminos, take a short tricycle ride to Lucap wharf, which only costs a dollar.
2. TONDOL BEACH
Tondol Beach is one of those beaches in Pangasinan that has white sand and clear waters. For an entrance fee of 5 PHP one could wonder how the beach is not worth more.
To get here from Manila, ride a bus bound to Anda costing about 600-700 PHP per person. Drop off at Anda market and then ride a tricycle going to Tondol beach.
3. PANACALAN ISLAND
Panacalan Island is near and accessible via a boat ride from Tondol Beach. The fare will only cost you about 100 PHP per person. Panacalan Island has finer white sand than Tondol because of its exclusivity. The sandbar is also amazingly breathtaking.
4. BOLO BEACH
Bolo Beach is great for families that enjoy singing karaokes and just enjoying the time with the beach. The sand might not be as fine and white but it still amazing. The scenery of the place is also beautiful because of there are no sky-high establishments. Always get a cottage here to enjoy the ambiance of the place.
5. MASAMEREY BEACH IN SUAL
Masamerey Beach is a natural beauty near Alaminos, Pangasinan. It is easy to go here as you'll only need to ride a tricycle going to Masamerey after dropping off on Alaminos in an Alaminos bound bus. The tricycle ride will only cost about 300 PHP.
6. CABALITIAN ISLAND
Cabalitan Island is located in Alaminos area in Sual. You can reach Cabalitan Beach by boat. There are a few activities to do apart from swimming and relaxing in the beach. You can go hiking and visiting caves. There are a few resorts available to spend the day and night if you wish.
Click here to get the best deals with Booking and Agoda!
Click here if you want to get your discount booking activities in the Philippines with Klook!
PANGASINAN BEACHES BOLIANO AREA
7. PATAR BEACH
Patar Beach has a lot of potential to be more beautiful than it is right now because of its crystal clear waters and white sand. Even if it's a public beach there are still only a few people that visit the place.
Also, Patar Beach is only 5-6 hours away from Manila. Cottages and Hotels are available everywhere around and on-site.
PANGASINAN BEACHES BURGOS AREA
8. CABONGAOAN WHITE SAND
Tambobong Beach to Cabongaoan beach is only a 30 minutes ride. After staying in Tambobong you could now spend some of your time in the secluded Cabongaoan beach.
The signal on the beach is quite slow and weak. Cabongaoan has pretty good scenery and tropical vibes that travelers love. It's off-the-beaten path and going here via vehicle is not easy.
9. DEATH POOL IN CABONGAOAN, BURGOS
Also known as Cabongaoan Tidal Pools and a 20 min walk from Cabongaoan beach, Death Pool isn't as scary it sounds. Death Pool is a natural pool made from waves crashing on rock formations.
The pool could be deep sometimes but it is normally safe for tourists. Lots of people gather around the pool so you might want to enjoy it before it gets a little bit crowded.
10. TAMBOBONG BEACH
Tambobong Beach is ideal for a family vacation as it isn't as grand as the aforementioned beaches but it definitely is a beach for families and friends.
The beach might get crowded as many families spend their vacation and free time here so it's better to have a side trip going to Cabongaoan and Death Pool for a fuller day.
11. ABAGATANEN BEACH
Abagatanen Beach has plenty of space for you because it is not yet crowded. The place is clean and the beach is often on a low tide. Signal reception is mostly weak so just focus on taking photos and enjoying swimming on the beach. It is also not far away from Umbrella Rock.
12. UMBRELLA ROCK
Known because of the rock formations, Umbrella Rock is perfect for a short stay. The place is perfect for taking beautiful instagrammable pictures. The entrance fee is only 10 Pesos per person. Take a boat going to Abagatanen if you want to swim for 120 PHP per person.
13. COLIBRA ISLAND
Colibra Island is still secluded but that's the beauty of this place. It has also good waves and fine sand. There are corals that are decorated on the side of the beaches that will get your attention.
Trees are only a few in the area so direct sunlight is a problem. Bring sunblock if you don't want to get burned and also bring a tent if you're planning to stay longer. There is a 50 PHP entrance fee per person.
14. PARATEC BEACH
Paratec Beach is located in Burgos area in Pangasinan. There are many rocks but the water is blue. It's perfect for swimming and snorkeling. Make sure you bring your snorkeling gear for these Pangasinan beaches as we always do in the Philippines.
BEACHES IN PANGASINAN DAGUPAN AREA
15. TONDALIGAN BLUE BEACH
Tondaligan Beach is located in Dagupan area. It's great for relaxation and long beach walks, Tondaligan Blue Beach is a public beach you'll enjoy visiting. There are lots of spaces where you could do your own thing, swim, stroll or just rest and sleep.
It's possible because Tondaligan isn't your fine white sand beach great for pictures, but it is your "I want to feel the beach" kind.
16. LINGAYEN BEACH
Great for relaxing and strolling, Lingayen Beach is located in Lingayen, Pangasinan. Stroll on the grayish-brown sand of the beach and just enjoy immersing yourself in the area. Great for some self-reflecting and resting. The beach and the cottages are free so you'll have a space to relax.
17. BOLASI BEACH
Bolasi Beach is the last one in our list of Pangasinan Beaches. Bolasi Beach is located in Dagupan area in San Fabian. You will find a nice white sand with blue water. There are a few resorts if you want to spend the weekend. Locals love this beach so much!
Click here to get the best deals with Booking and Agoda!
Click here if you want to get your discount booking activities in the Philippines with Klook!
WHERE TO STAY IN PANGASINAN
CASA ESTRELLA BEACH RESORT
Casa Estrella Beach Resort has a lot of rentable properties near Patar Beach Resort. The selling advantage of Casa Estrella is it is in front of Patar Beach. It is a bit pricey as of the moment because of its newly listed property/home.
The whole home costs about $160 USD per night,
Casa Estrella Beach Resort is located at Patar Beach, Bolinao, Philippines.
Click here now to book with discounts!
PUNTA RIVIERA RESORT
Punta Riviera Resort offers humble facilities that might strike your interest. The view of the beach is good and the staff is accommodating, but some of the rooms might need a little improvement.
Some of the recreational facilities include canoeing, sauna, outdoor pool, fishing and massage.
A Bedroom Standard With Breakfast costs about $110 USD per night for four persons.
Punta Riviera Resort is located at Brgy. Ilog Malino, Patar Beach, Bolinao, Philippines, 2406 .
Click here now to book with discounts!
PUERTO DEL SOL RESORT
Located in Bolinao, Pangasinan, this hotel is located along the shoreline of the South China Sea on Barangay Ilog Malino. The Rooms have an air conditioner, internet connection, cable TV, coffee/tea making facilities, mini bar, telephone, in-room safe, and a private bathroom with a hot and cold shower. They also have a swimming pool that guests can enjoy. The views of the white sand beach are also remarkable.
A Mansion Villa costs about $120 USD per night, and $200 USD for a "bahay kubo"
Puerto Del Sol Resort is located at Barangay Ilog Malino, Patar Beach, Bolinao, Philippines.
Click here now to book with discounts!
COVELANDIA DU LABRADOR BEACH RESORT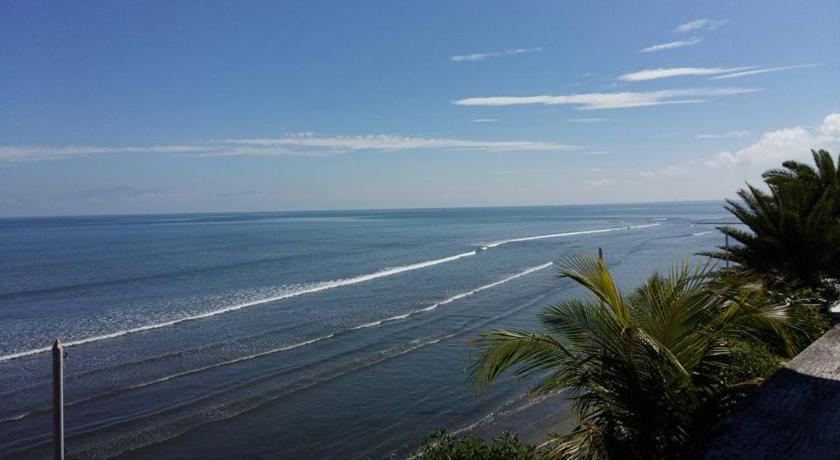 Covelandia du Labrador Beach Resort is a humble resort near the beach. The facilities may have aged already but the location and price is still arguably unbeatable. The place will force you to enjoy your stay at the beach more than your place in a good way.
A Family Room costs about $21 USD per night for four people already.
Covelandia du Labrador Beach Resort is located at Barangay Tobuan, Labrador, Pangasinan, Labrador, Labrador, Philippines, 2402
Click here now to book with discounts!
EL PUERTO MARINA BEACH RESORT AND VACATION CLUB
El Puerto Marina Beach Resort and Vacation Club is located near Lingayen's coast. They have beachfront accommodations. Some of the facilities include an outdoor pool ,a spa ,wooden bed frames, a TV, air conditioning, private bathroom, toiletries and heated shower.
Some of the facilities include karaoke, water sport facilities , room service and barbecue facilities are available. and free Wi-Fi in the pavilion area at the property.
A Standard Triple Room costs about $114 USD per night for three people.
El Puerto Marina Beach Resort and Vacation Club is located at Don Martin Domingo St., Pangapisan North, 2401 Lingayen, Philippines.
Click here now to book with discounts!
Book your accommodations in Pangasinan through Agoda or Booking.
Click here if you want to get your discount booking activities in the Philippines with Klook!
Having insurance while you are traveling outside your home country is very important. Make sure that you have one too, to keep you safe in your trips around the world.
Feel free to use our links with discounts for Booking, Agoda, Airbnb and Klook. Using our links will help us continue with the maintenance of the website and it will not cost you anything. Thanks for the love guys
Happy travels!